OEM Grapple Bucket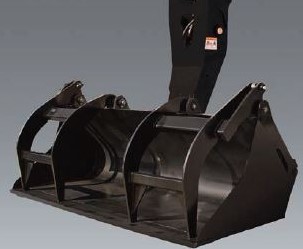 The grapple bucket uses hydraulic arms to secure bulky loads and materials. This feature is useful when cleaning up natural disaster sites and day-to-day job site scraps. Grapple buckets are not designed for digging.
Features:
Independent grapple arms require auxiliary hydraulics (except 619A, 723A, G5-19A and G6-23A)
Call for pricing, toll free 1-877-355-5438.