construction tools for rent or purchase
At MJ Equipment, our team is dedicated to delivering the highest quality at the lowest prices around. All rental equipment comes with our quality assurance guarantee for safe, dependable performance. We will price-match competitor prices to give you the best deal around. Our rental agreements are required to be signed prior to the delivery of any rental equipment.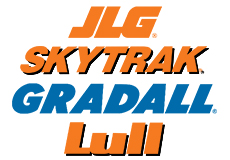 contractor-grade oem parts available
We carry economically priced contracting equipment for sale or rent throughout Southeast Wisconsin. We can help you find a wide range of light- to heavy-duty equipment, all backed by our quality guarantee. We also offer select parts for a range of brands that come with no-cost, fast delivery. Spend your time working, not waiting for parts to arrive. The brands we carry include:
new & used construction equipment in green bay, wi
MJ Equipment is proud to offer a wide range of products for any kind of construction job. Our equipment comes in a variety of brands and models at various levels and sizes. Our quality equipment can prepare you for any job, from night towers for evening work to equipment-hauling flatbeds.
Reconditioned Equipment: We restore these products to "like new" operating condition. All reconditioned equipment is inspected, repaired, painted, and rebuilt to factory specifications. A point quality checklist further guarantees that the equipment is in optimal job-site condition.
Service Package: This is recommended for newer equipment and includes cleaning, inspection, and renewal of all fluids, filters, and grease.
"As-Is" Used Equipment: Just what it sounds like. This is a lower-priced option with slightly more risk.
Newer equipment is more efficient and more effective—you get what you're paying for. That's why MJ Equipment offers modern, high-quality equipment for high-performance job sites.
View our construction equipment sales catalog: