RENT OR BUY CONTRACTing equipment
All of our rental equipment comes with our quality guarantee for safety and dependability. Find a better rental price? We will match it to guarantee the most competitive deals around. Please sign our rental agreements prior to any delivery of equipment.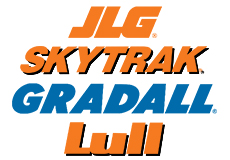 OEM Construction Parts shipped quickly
MJ Equipment is a proud supplier of affordable construction equipment for all of Southeastern Wisconsin. All product brands and models come with our quality guarantee. Find select parts for a range of brands that are delivered quickly at no cost to you. The following brands are available for rent or purchase:
Purchase or rent Cedarburg construction tools


Our extensive product catalog covers a range of uses, in medium- to heavy-duty models. Our offerings include various lifts, excavators, freight haulers, and much more. Allow MJ equipment to find the tools you need to perform efficiently on the job.
Reconditioned Equipment: Equipment in this category is restored to "like new" condition. All products are inspected, repaired, painted, and rebuilt to factory specifications. A point quality checklist also ensures all equipment is in optimal working condition.
Service Package: Recommended for newer equipment and includes cleaning, inspection, and renewal of all fluids, filters, and grease.
"As-Is" Used Equipment: Exactly what it sounds like. This low-priced option has a slightly lower guarantee of quality.
Older equipment is less efficient and capable. That's why MJ Equipment offers new, modern equipment for construction sites where performance matters.
View our construction equipment sales catalog: