Wisconsin Telehandler Rental
We wouldn't expect you to settle for anything less with JLG & SkyTrak Telehandlers. These machines deliver what you need, high capacity telehandlers allow operators to accomplish multiple tasks with the perfect blend of strength, versatility and smart technology. Their higher lift capacity and enhanced versatility cut down on the time it takes to complete the work, saving time, money and labor on the job site. Get ready to settle in for a full day's work.
Our Wisconsin telehandler rental options include:
Telehandlers

MAXIMUM LIFT CAPACITY

MAXIMUM LIFT HEIGHT

½ DAY

(4 Hrs.)

No meter

DAY

(24 Hrs.)

8 meter

WEEK

(7 Days)

40 meter

MONTH

(4 Weeks)

No meter

12,000lbs

55 ft.

$275.00

$325.00

$975.00

$2925.00

10,000lbs

54 ft.

$250.00

$300.00

$900.00

$2700.00

8,000lbs

7,000lbs

6,000lbs

42 ft.

$200.00

$250.00

$750.00

$2250.00

5,500lbs

18 ft.

$125.00

$175.00

$525.00

$1575.00

Monthly Rentals include Forks and 1 Attachment

Long Term discounted rates are available, call for details
WE OFFER THE FOLLOWING TELEHANDLER MODELS FOR RENT:
JLG 742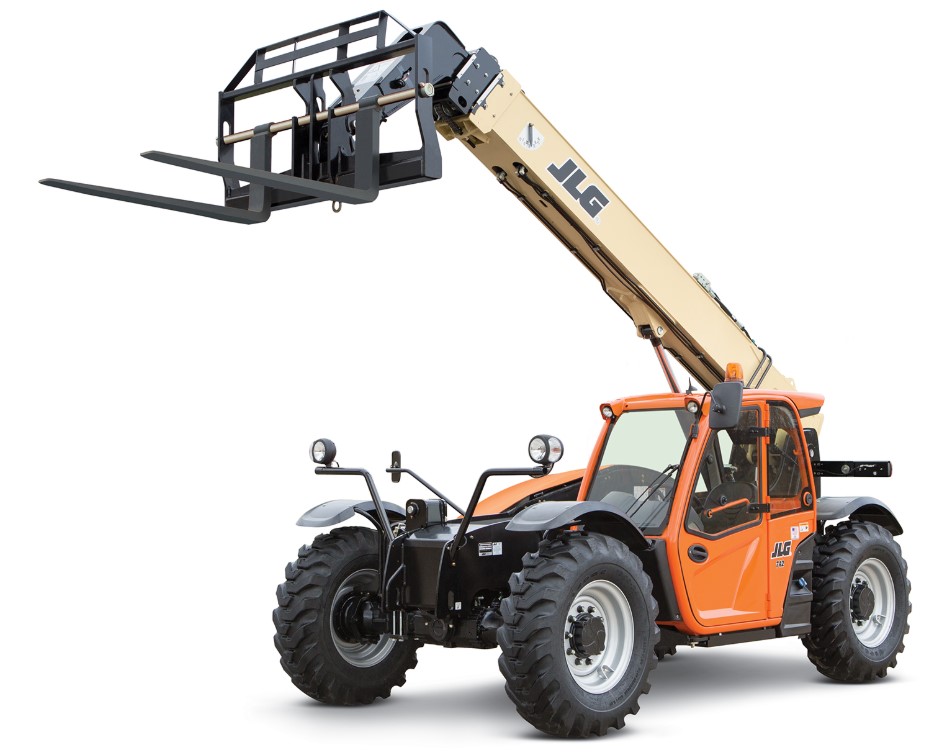 Maximum Lift Capacity: 7000 lb
Maximum Lift Height: 42 ft
SkyTrak 6042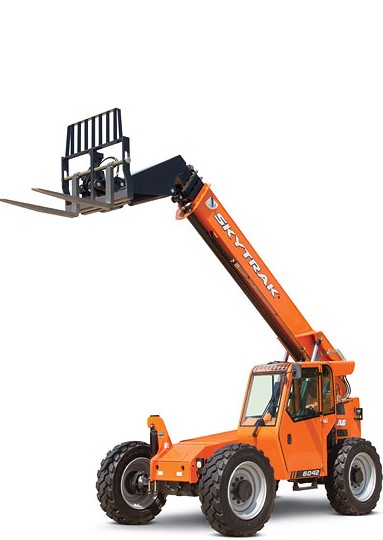 Maximum Lift Capacity: 6000 lb
Maximum Lift Height: 41 ft 11 in
JLG G5-18A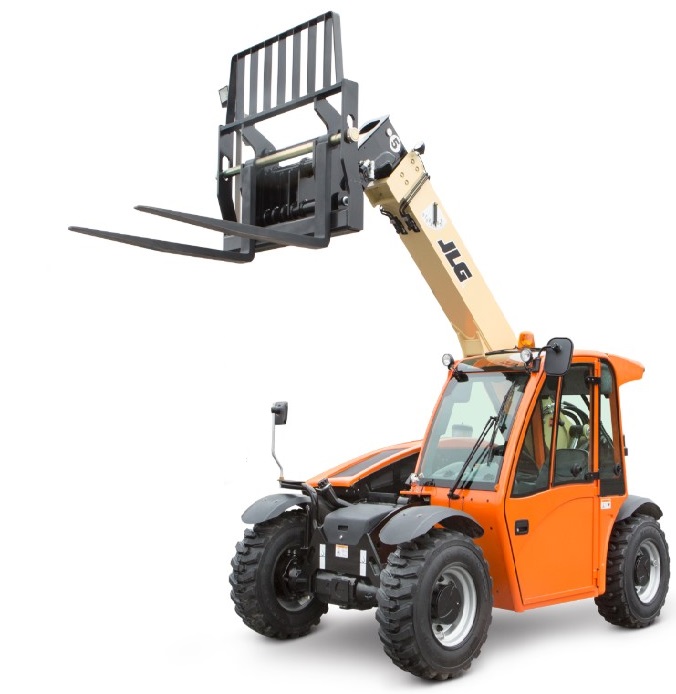 Maximum Lift Capacity: 5500 lb
Maximum Lift Height: 18 ft 4 in
Telehandler Attachments
Equip your telehandler to tackle a wider range of jobs. These attachments give your machine the versatility you need for faster, easier performance.
MJ Equipment offers the following attachments for rent:
Telehandler Attachments

ATTACHMENT

DAY

(24 Hrs.)

WEEK

(7 Days)

MONTH

(4 Weeks)

4' X 8' WORK PLATFORM

$25.00

$50.00

$150.00

12' TRUSS BOOM

$25.00

$50.00

$150.00

15' TRUSS BOOM

$25.00

$50.00

$150.00

10' TRUSS BOOM W/ WINCH

$50.00

$75.00

$225.00

2.0 cu. yd. 102" UTILITY BUCKET

$25.00

$50.00

$150.00
Wisconsin Telehandler Rentals Delivered to Your Job Site
If your telehandler is out of commission or you have a short-term need to fill, rent a telehandler from MJ Equipment. We provide telehandler rental in Wisconsin from Green Bay to Milwaukee or anywhere within 100 miles of Cedar Grove, WI. All of our telehandlers are thoroughly inspected and guaranteed for reliable performance and safety.
Get the job done right and on-budget with JLG and SkyTrak telehandlers. We meet or beat all competitor prices and deliver the equipment to your job site.