Construction Equipment for rent or purchase
MJ Equipment provides contractor-grade equipment to workers all around the Port Washington area. Our team is dedicated to ensuring the quality of each MJ rental experience is unmatched. All of our rental equipment is backed by our quality assurance guarantee. This dedication to reliability and safety, along with our price-match guarantee, makes renting with MJ Equipment the best option for any Port Washington contractor. Be sure to review and sign our rental agreements, as these are required prior to the delivery of any rental.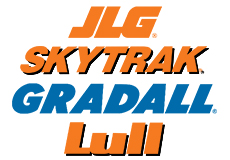 Browse our most trusted brands
MJ Equipment provides construction equipment from some of the most trusted brands in construction including Skytrak, JLG, Lull and Gradall. With a long history of exceptional performance, our equipment will be sure to get the job done. Our selection of parts comes with free delivery. All of our new and used parts and machines are backed by our quality assurance guarantee for performance, reliability and safety.
Shop for parts and machines from top-of-the-line brands:
Contracting & Construction Equipment in Port Washington

MJ Equipment's catalog has a wide selection of contractor-grade equipment, assisting you in completing any of your projects in and around Port Washington. With equipment for any construction job from a variety of brands, different sizes and strengths, MJ Equipment can help get the job done.
MJ Equipment offers machines in different conditions:
Reconditioned Equipment: Equipment that has been restored to "like new" operating condition. Everything is inspected, repaired, painted, and rebuilt to factory specifications. A point quality checklist ensures the equipment is in optimal job-site condition.
Service Package: This is recommended for newer equipment and includes cleaning, inspection, and renewal of all fluids, filters, and grease.
"As-Is" Used Equipment: Our lowest-priced option.

Buy your equipment without any inspection or servicing.
View our construction equipment sales catalog: