Spring Sale Offer: 10% Off All Products with Code: MJEQUIP10 ( Sale begins March 27th )

cost efficient excavators for rent
More Productivity in More Places
Easy to load and transport between jobs, these models are smart choices for trenching, excavating, loading trucks and other tasks in wide-open spaces. Our excavators our powerful and efficient. We offer cost-efficient pricing on excavator rentals to make every project feasible. When you've got these compact excavators on your team you can work everywhere, every day. Are you eligible for our excavator rental? Anyone within a 100-mile radius of Cottage Grove, WI can take advantage of our rental opportunities. Contact us today to learn more and reserve your excavator rental!
Our Wisconsin excavator rental options include: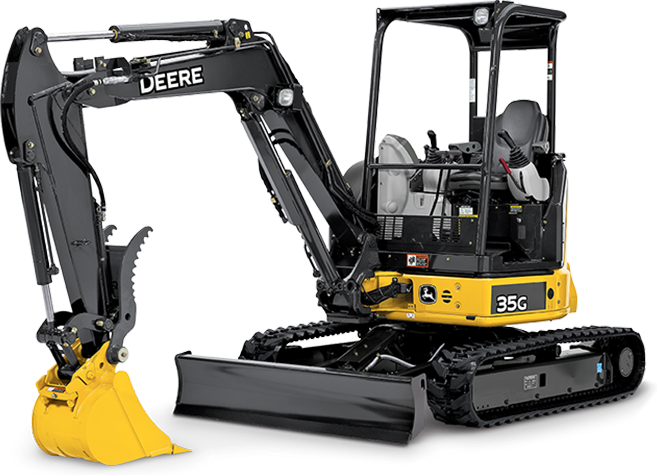 EXCAVATORS

BRAND/MODEL

DEPTH

WEIGHT

BUCKET OPTIONS

½ DAY

(4 Hrs.)

No meter

DAY

(24 Hrs.)

4 meter hrs.

WEEK

(7 Days)

40 meter hrs.

MONTH

(4 Weeks)

No meter

HITACHI / ZX50U w/Thumb

11ft. 7in.

11,349 lb

24"

N/A

$225.00

$900.00

$2700.00

JOHN DEERE / 35G w/Thumb

10ft.

7,760 lb

12"/18"/24"/40" ditching

$150.00

$200.00

$825.00

$2475.00
Additional hours are billed out at $25.00 per hr. limited to 8 hrs. Per day 40 hrs. Per wk. Extra bucket or ditching bucket $25.00/$50/$150
Trailer rental is available for compact equipment
We offer the following excavator models for rent: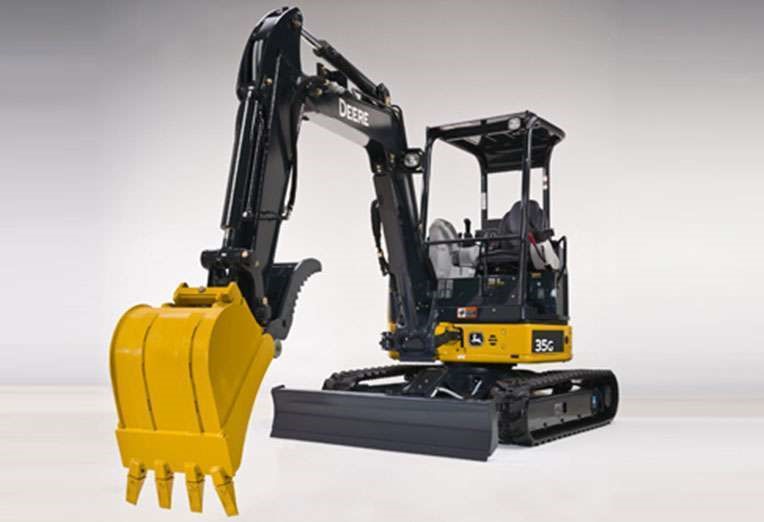 35G JOHN DEERE
Net Power: 23.3hp
Max. Digging Depth: 10ft
Operating Weight: 7,760lbs
More Details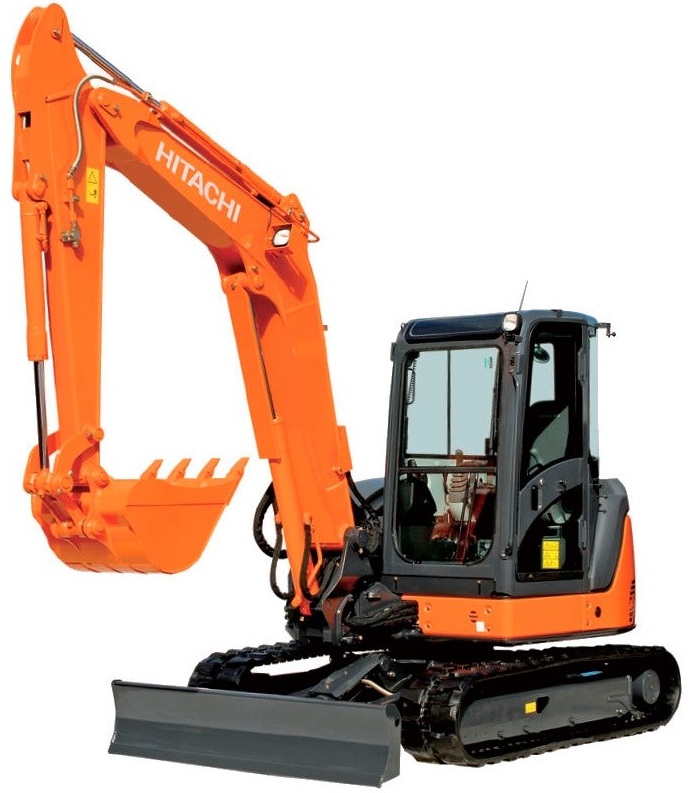 ZX50U-5 HITACHI
Net Power: 35.9hp
Max. Digging Depth: 11ft 7in
Operating Weight: 11,349lbs
More Details
FAQ
What does an excavator do?
Excavators are a powerful tool for moving earth, removing debris, performing demolition or excavation tasks, and moving large materials.
What is the difference between a bulldozer and an excavator?
Both machines can be used for demolition or transporting materials. However, an excavator is better suited to vertical tasks while a dozer is used for horizontal movement.
What sizes do excavators come in?
Excavators come in three size classes: mini/compact excavators, mid-sized, and full-sized. MJ Equipment offers standard full-sized excavators in multiple models.
Do I need a license to operate an excavator?
Proper training and safety precautions are essential for any operators of excavator rentals. Typically a driver's license is the only requirement. Some companies may require a Commercial Driver's License (CDL).
Wisconsin Excavator Rental at Cost-Efficient Prices
Excavator rental is a money-saving option for short-term needs or temporary replacing broken equipment. We offer cost-efficient excavator rental in Wisconsin from Racine to Fond du Lac or anywhere within 100 miles of Cedar Grove, WI. All of our equipment is backed by our quality-assurance guarantee for reliable performance and safety. We'll even meet or beat all competitor prices on top brands, including SkyTrack and JLG.
Give us a call for the model numbers, pricing and availability of our excavator rental options.