BUY OR RENT CONTRACTOR GRADE TOOLS
The MJ Equipment team is dedicated to providing the safest and most reliable equipment to contractors in the Mequon area. For this reason, we ensure any rental equipment you may need is backed by our quality assurance guarantee. Our equipment is not only reliable but affordable as well. If you find a lower price, MJ Equipment will price match any of our competitors. Prior to renting equipment, be sure to review our rental agreements, which must be signed prior to the delivery of all equipment.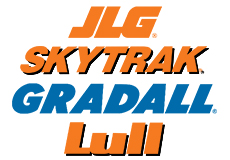 BRANDS YOU CAN TRUST
MJ Equipment prides itself in offering reliable, quality service. The brands we offer match these values, backed by our quality-assurance guarantee for performance, reliability and safety. The top brands we carry include:
USED MACHINES FOR SALE - mEQUON cONSTRUCTION EQUIPMENT

Browse MJ Equipment's catalog of new and used construction equipment. Our wide range of machines for rent or sale covers different uses, in both medium- to heavy-duty models. We ensure you will find equipment to fit your needs and budget. MJ Equipment offers machines in different conditions:
Reconditioned Equipment: Equipment that has been restored to "like new" operating condition. Everything is inspected, repaired, painted, and rebuilt to factory specifications. A point quality checklist ensures the equipment is in optimal job-site condition.
Service Package: This is recommended for newer equipment and includes cleaning, inspection, and renewal of all fluids, filters, and grease.
"As-Is" Used Equipment: Our lowest-priced option.

Buy your equipment without any inspection or servicing.
View our construction equipment sales catalog: