Spring Sale Offer: 10% Off All Products with Code: MJEQUIP10 ( Sale begins March 27th )

New Sales Options for JLG Scissor Lifts
JLG scissor lifts deliver long-lasting performance for a more productive day. This type of aerial work platform lift is ideal for indoor maintenance or outdoor construction tasks. Electric scissor lifts have longer runtimes and promote quieter working environments. Engine powered scissor lifts traverse rough terrain, and the platform lifts plenty of tools and people to height. Buy scissor lift equipment from MJ Equipment to get reliable, serviceable options backed by industry-leading customer support.

Electric Scissor Lifts
Electric drive delivers more than double the battery life of hydraulic-drive machines
Available with various working heights and platform capacities, it's easy to find a mobile scissor lift model to fit the needs of your job site
View electric scissor lift models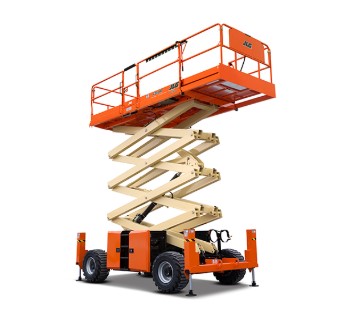 Engine Powered Scissor Lifts
Durable scissors lift and carry more thanks to enhanced power and stability
Increased scissor lift capacities and larger platforms with more work space
Choose from multiple models that traverse rough terrain and tackle industrial jobs with ease
Contact our sales department online or at 1-877-355-5438 for current pricing and availability on new JLG scissor lifts.