Spring Sale Offer: 10% Off All Products with Code: MJEQUIP10 ( Sale begins March 27th )

Mobile Service
We offer prompt, on-site repairs with our fully equipped service vehicle within 100 miles of Cedar Grove, WI
mj Service center
With off-site service repair, you can haul your equipment to our location for immediate repairs
Expert Repair Services for Over 20+ Years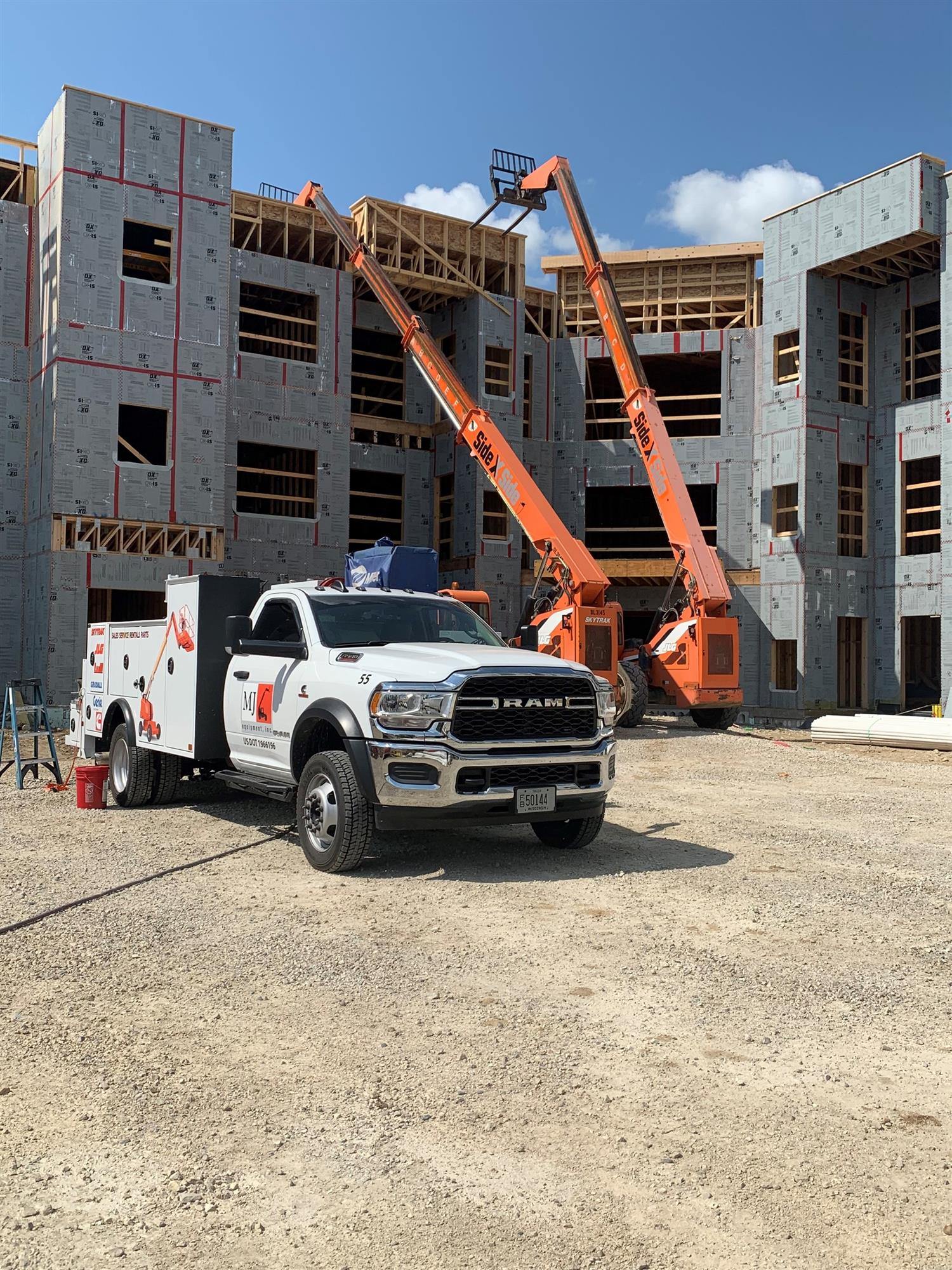 We are committed to providing fast and affordable service to get you back on the job. We understand downtime costs you more than money. Whatever your needs are, we'll get the job done right.
JLG Distributer
MJ Equimpent, Inc. is a JLG distributer for all parts and equipment for the following brands: SkyTrak®, Military®, Lull®, Gradall® and JLG®.

Parts Center
Broken machines cost you money every day. We sell parts FAST to get your equipment up and running and your project back on track. We house a large inventory of new and used parts for SkyTrak, Military, Lull, Gradall and JLG construction equipment. Same-day shipping is available for most in-stock parts. Contact us for pricing and availability. Not sure which part to order? Look up part numbers by manual with your machine's model and unit serial number or give us a call and our professionals will help you find the correct part.