Spring Sale Offer: 10% Off All Products with Code: MJEQUIP10 ( Sale begins March 27th )

Ship JLG replacement parts to New York
If you need affordable replacement parts for your JLG brand equipment in New York, look no further than MJ Equipment. We have a wide range of parts for JLG machines, including compact crawler booms, trailers, UTVs, and vertical masts. We also offer parts for telehandlers, boom lifts, scissor lifts, RS rollback carriers, and light towers. With our help, you can keep your JLG equipment running smoothly at an affordable cost. Contact us today to learn more.
We ship to New York City, Buffalo, Ithaca and surrounding areas.
Select from:
Frame and attachment parts
Boom parts
Attachments
Engine parts
Drivetrain parts
Cab parts
Hydraulic circuits
Components
Options
And more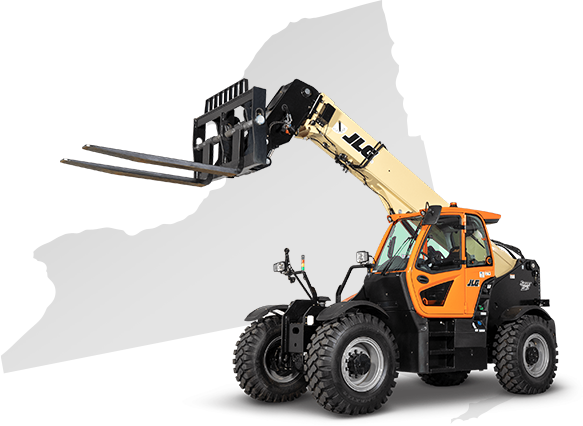 JLG, Gradall, Skytrak & Lull
Telehandler Parts
Upgrade your JLG, Lull, Skytrak, Grandall, Cummins, and Genie telehandler with new, high-quality parts from our inventory. Our replacement components will help your equipment perform better and last longer. Don't waste your time and money on used, worn-out parts - choose our reliable, affordable options instead.
JLG
Boom Lift Parts
Get your JLG boom replacement parts easily with shipping to New York. Our parts are compatible with JLG Model 30 to Model T500J and everything in between. We have:
JLG
Scissor Lift Parts
Order JLG scissor lift parts from MJ equipment and get outstanding serviceable options and customer support. Our parts are compatible with Model 3369 all the way to Model M4069. We sell:
JLG
Trailer Parts
If you use a trailer to transport your equipment, it's important to make sure it's in good working order. Poorly maintained trailers can be unsafe and can put your expensive equipment at risk. To keep your trailer running at its best, consider buying replacement JLG trailer parts from MJ Equipment. Our high-quality parts will help ensure that your trailer is operating at optimal levels and can handle the demands of everyday use. We have:
Additional JLG Parts for sale
We offer parts for other JLG construction equipment, including:
JLG parts LTL freight shipping to New York