Spring Sale Offer: 10% Off All Products with Code: MJEQUIP10 ( Sale begins March 27th )

Ship JLG replacement parts to North Carolina
Looking for affordable JLG parts in North Carolina? Contact MJ Equipment. We have a range of parts for JLG machines, including crawler booms, trailers, UTVs, and vertical masts. We also offer parts for telehandlers, boom lifts, scissor lifts, and more. Contact us to keep your equipment running smoothly at a low cost.
We ship to Charlotte, Raleigh, Greensboro, and surrounding areas.
Select from:
Frame and attachment parts
Boom parts
Attachments
Engine parts
Drivetrain parts
Cab parts
Hydraulic circuits
Components
Options
And more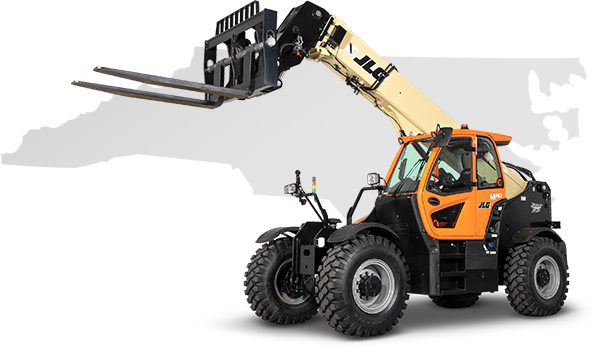 JLG, Gradall, Skytrak & Lull
Telehandler Parts
Improve the performance and longevity of your JLG, Lull, Skytrak, Grandall, Cummins, and Genie telehandler with replacement parts from our inventory. Our high-quality components are reliable and affordable, and they will help your equipment operate at its best. Avoid wasting time and money on used, worn-out parts – choose from our options instead.
JLG
Boom Lift Parts
Get your JLG boom replacement parts easily with shipping across all of North Carolina. Our parts are compatible with JLG Model 30s to Model T500Js, and everything in between. We have:
JLG
Scissor Lift Parts
Keep your operations running smoothly and shop for scissor lift equipment at MJ Equipment in Arizona. We offer a range of serviceable options, backed by our industry-leading customer support. Our inventory includes parts for JLG scissor lifts, from the Model 3369 to the Model M4069 and beyond. With our wide selection and expert support, you'll be able to find everything you need to maintain your equipment and keep it running at peak performance.
JLG
Trailer Parts
Never hit the road with an unsafe trailer. You rely on it to safely transport expensive equipment every day. Keep it running at optimal levels with replacement JLG trailer parts from MJ equipment. Our line of trailer replacement parts include:
Additional JLG Parts for sale
We offer parts for other JLG construction equipment, including:
JLG parts LTL freight shipping to North Carolina