Spring Sale Offer: 10% Off All Products with Code: MJEQUIP10 ( Sale begins March 27th )

money saving t

ractors for rent
Tractor with Loader: Hard Workers Run in the Family
You are ready to pitch in at a moment's notice, whether it's yard clean-up or tilling the garden. This New Holland is a treasured rental for those who work the land. A must of the hobby farm. If you are located within a 100-mile radius of Cedar Grove, WI, be sure to take advantage of this great rental opportunity! We are the best option for you whether it's a short-term need we can fill or a temporary replacement for a broken piece of equipment. Check out our current tractor rentals below.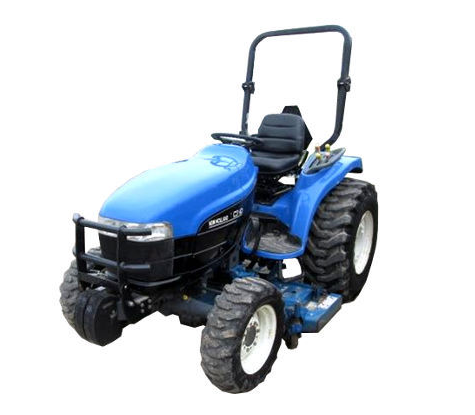 Our Wisconsin tractor rental options include:
WISCONSIN TRACTOR RENTAL RATES:

BRAND/MODEL

DAY

(24 Hrs.)

8-meter hrs.

WEEK

(7 Days)

40-meter hrs.

MONTH

(4 Weeks)

No meter

New Holland / TC33D

$200.00

$500.00

$1,500.00

3pt TILLER Attachment

$75.00

$150.00

$450.00
WE OFFER THE FOLLOWING TRACTORS FOR RENT: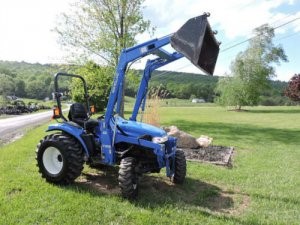 New Holland TC33D
Drive: MFWD 4WD
Engine Gross Power: 33hp
Operating Weight: 2,588lbs
More Details
Save Money with Tractor Rental in Wisconsin
Fill short-term equipment needs or temporarily replace broken machines with tractor rental from MJ Equipment. We provide tractor rental in Wisconsin from Fond du Lac to Milwaukee or anywhere within 100 miles of Cedar Grove, WI. All of our tractors are backed by our quality-assurance guarantee for maximum performance and safety to give you the best money-saving option.
We'll even meet or beat all competitor prices on tractors from leading brands. Call us at 1-877-355-5438 for model numbers, pricing and availability on trailer rental options.